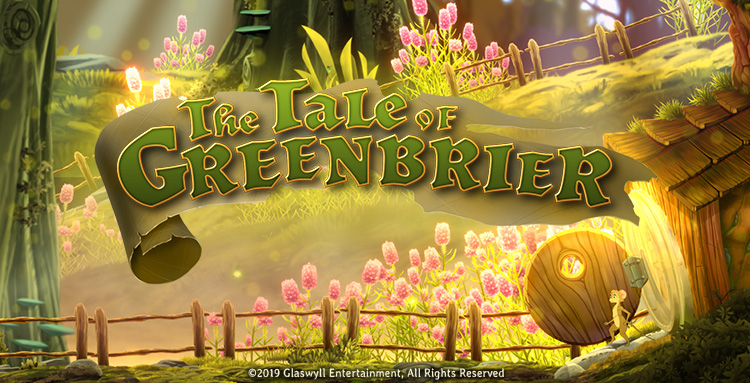 In this action platformer, follow the journey of Genevieve Goldenglow, a mouse who sets off on an adventure to save her village from destruction by an encroaching corruption. Set in a large continuous 2.5D fantasy world loosely based on the Ozark Mountain region of the United States, Genevieve will encounter twisted, deadly creatures, learn ancient knowledge to improve her abilities, solve puzzles that block the way, and fight monstrous bosses on her journey to heal the forest and save the village.

Coming 2022 to Xbox One, PlayStation®4, Nintendo Switch™ console, and Windows 10/Mac/Linux via Steam®.
March, 16 2019
The Tale of Greenbrier is currently in pre-alpha development phase. Please follow us on Twitter, Discord and Twitch or subscribe to our email list to receive game updates.
Microsoft, Xbox, and the Xbox logo are trademarks of the Microsoft group of companies. "PlayStation" is a registered trademark or trademark of Sony Interactive Entertainment Inc. Nintendo Switch is a trademark of Nintendo. ©2019 Valve Corporation. Steam and the Steam logo are trademarks and/or registered trademarks of Valve Corporation in the U.S. and/or other countries. All rights reserved.