Glaswyll is an indie game developer publishing on Android, iOS and PC, TV and mobile. Current title in development: The Tale of Greenbrier. Latest released title: Black Mountain Run.
We strive to create fun, compelling games that bring enjoyment to as many people as we can.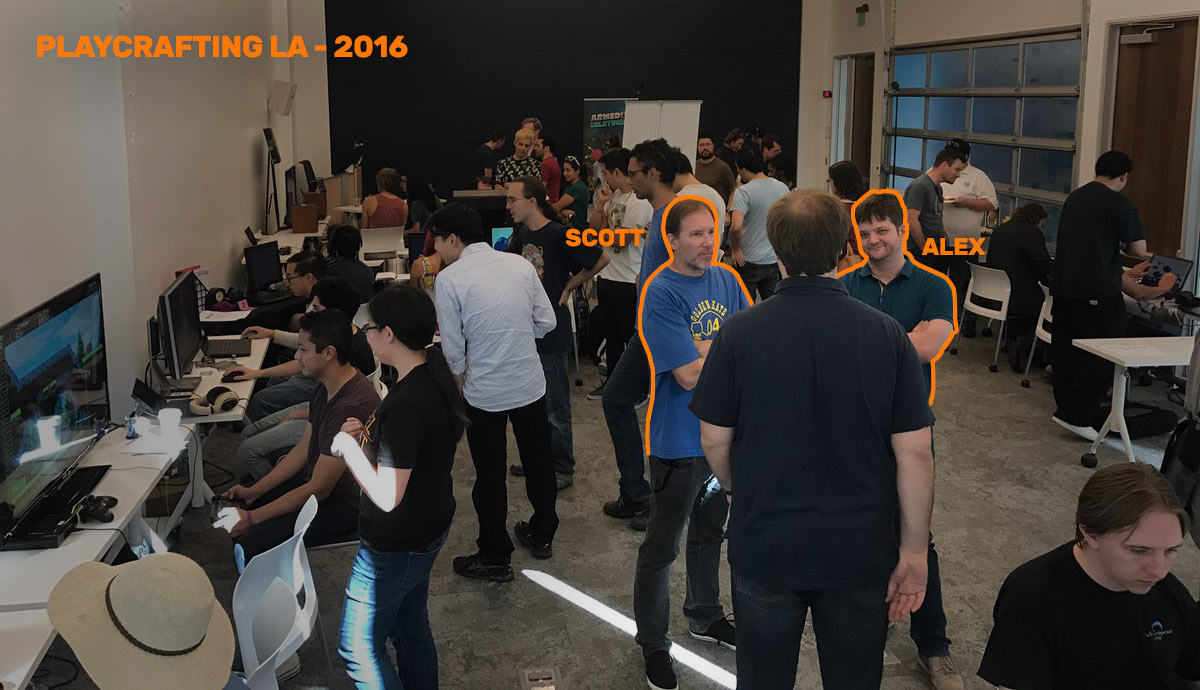 Alex and Scott at Playcrafting LA, 2016, talking with the Shovel Knight guys! BTW, Alex was the first to become a Unity3D Certified Developer at Unite 2016 Los Angeles. Click here for more details.